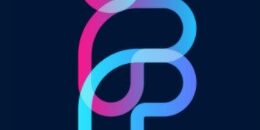 Liiffe = experiences + accommodation.

A new way to reach your guests, This is what Liiffe offers. The new app gives owners and vacation rental property management companies the opportunity to enter the experience sector, to monetize that knowledge they have about the destination, offering your guests unique experiences that will allow them to increase their income.
Sightseeing is an increasingly standard experience that is generating dissatisfied travelers. The new client wants to travel to live authentic experiences and feel special. Liiffe was born to help you on this path and offers the possibility of experiencing a city and during a weekend from the personal and intimate perspective of a true local..
Product 100% immersive. Increase the value of your home.

This new APP, available for free for Android and iOS devices, allows you to generate up to 50% more benefits for each dwelling thanks to combining accommodation with a local experience.
Liiffe helps you reach new audiences by seducing travelers who want to live unique experiences and discover new destinations through personalized experiences., giving life to a new way of understanding and experiencing tourism.
Benefits for owners/managers:
With Liiffe the host can create/offer their own local experiences, getting:
Greater benefit than other vacation rental platforms.
Greater differentiation of your home by focusing on the experience.
Easy service structure.
They establish the figure of the experience designer to help create a more attractive profile to increase reservations.
SPECIAL OFFER FOR AVVA MEMBERS
AVVAPRO associates will have during the first year a 21% discount on the commission of the total price of the reservation.
To enjoy the offer, you can contact Liiffe by identifying yourself as an AVVA associate.
Note: if you work with Icnea, Find out about the agreement between Liiffe and Icnea to find out how to benefit from it.
Liiffe contact email: m.ezquerra@liiffe.com